Mulch Installation with Mulch Masters
Professional mulch installation is like spreading icing on the cake, and nothing makes a landscape look more beautiful than fresh mulch! The problem had been that the look just wouldn't last. The mulch would wash out. Its color would fade. Weeds quickly would renew their attempt at dominance, often succeeding. That challenge ignited our passion, and it became our focus. Today, we've mastered the process!
Everything we do, from the preparation to spreading the mulch and weed control, will ensure your landscape looks great for several seasons to come! We provide expert application using the finest mulch available. You'll find that nothing creates as much instant curb appeal and longevity as our perfected installations.  
We begin with a very thorough evaluation of your landscape beds. With 20 years of experience, we know exactly what to look for and what needs to be done in order to provide you with the finest installation possible. Everything is taken into consideration, from the shape of the beds, to what's in them, around them and even what passes through them. It all matters, because it's all relevant to contributing to or distracting from the life of our installations and the sustainability of a beautiful landscape.
We do all of the trimming and pruning, the weeding, removal and/or planting. We can even make grade adjustments, install downspout extensions, or channel water beyond the bed edges. It's so impactful when you come home and see your yard for the first time! What's really awesome is when weeks, months and seasons have passed, the beds still will look great. That's what we are most proud of. That's where we earn your business, and why we are the very best!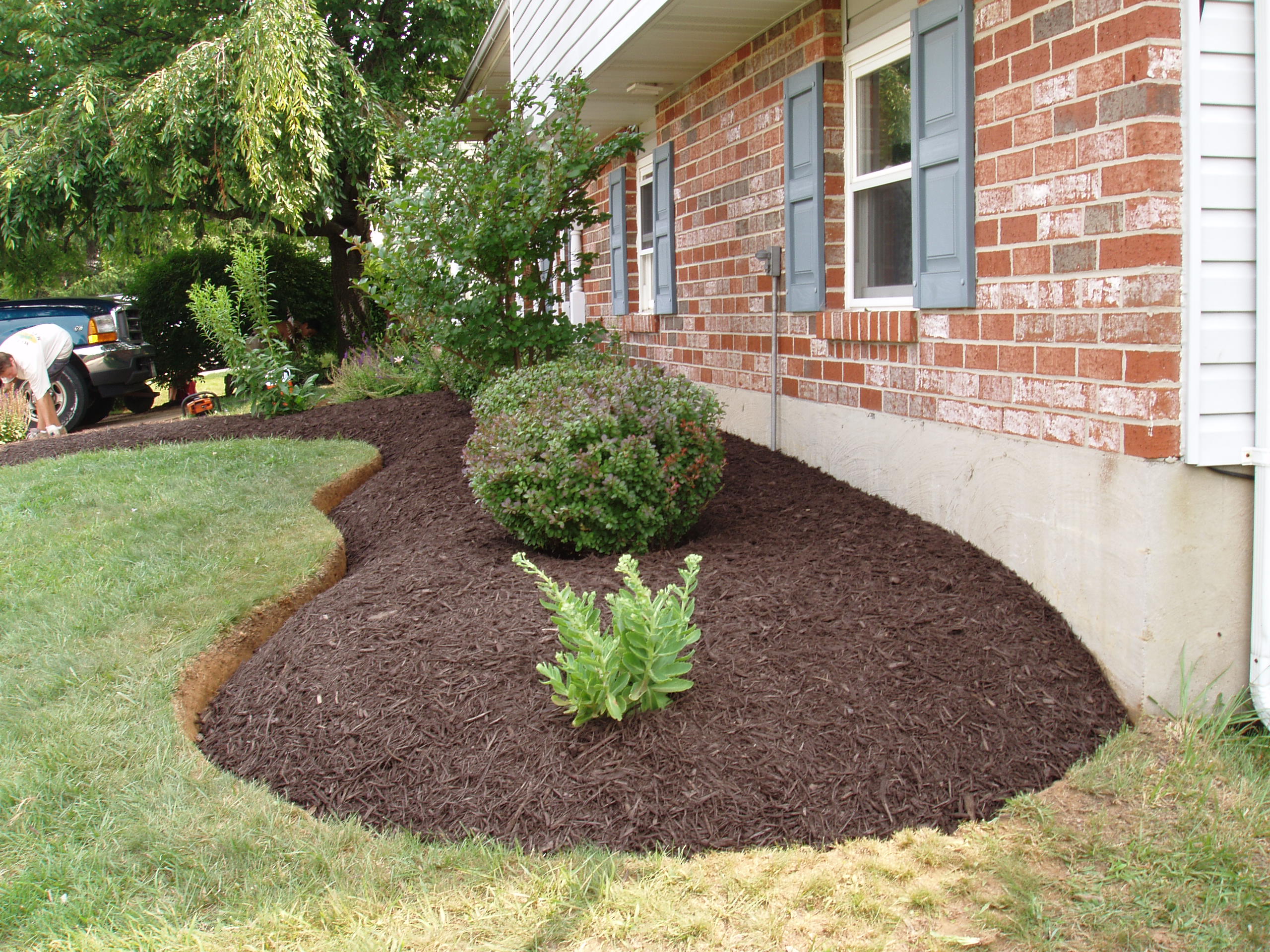 Brown Dyed Mulch Installation
Our brown dyed mulch installation is powered by Everbrown®. It is a natural, double-shredded hardwood mulch that is tumbled through an environmentally friendly water-based dye. It looks natural, offers excellent water retention and is significantly slower to decompose than a non-dyed mulch.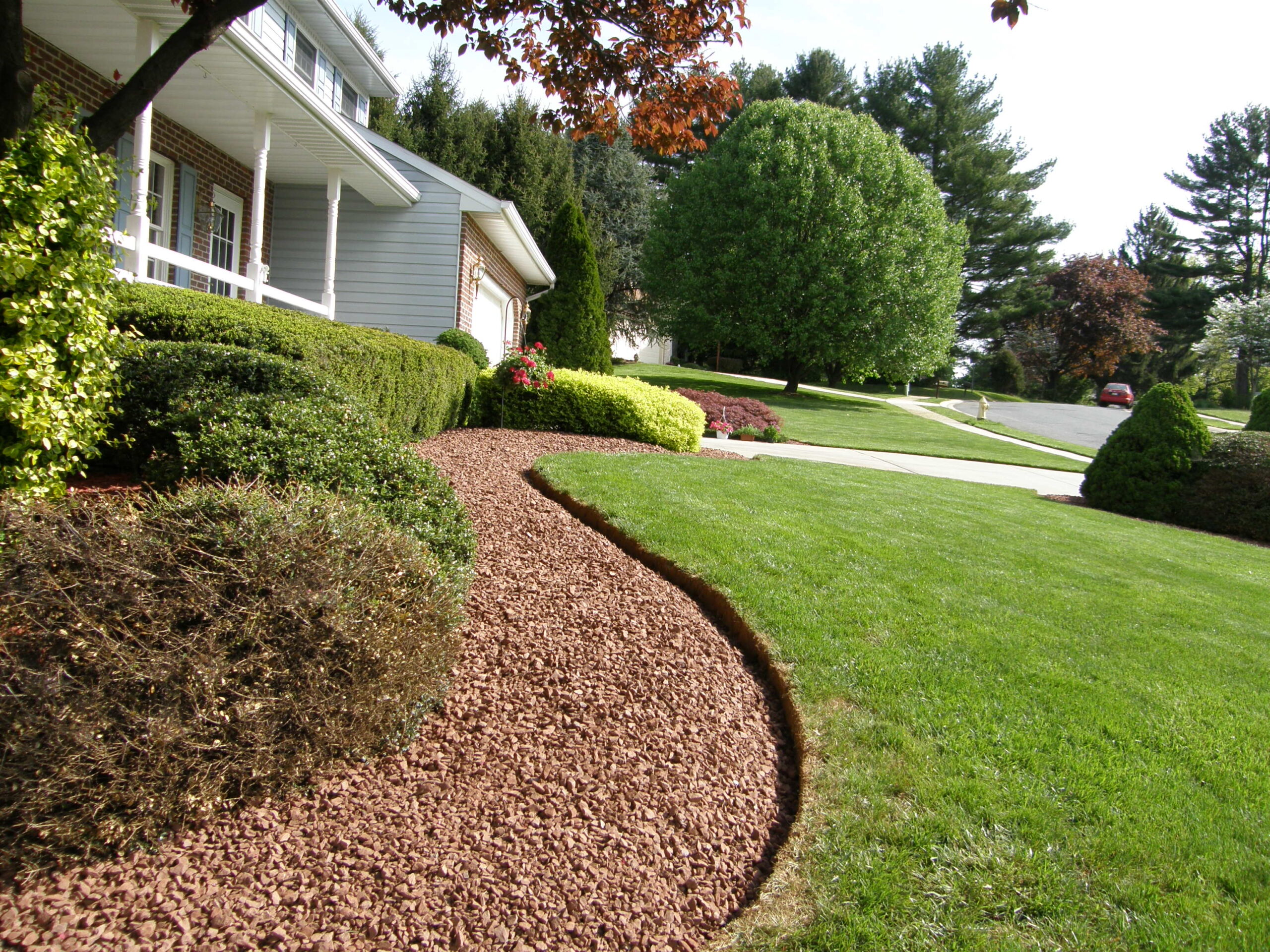 Stone Installation
Mulch Masters installs decorative stone for borders and erosion control where mulch or soil would otherwise be washed away due to grade or rainwater problems. Additionally, we often create a stone edge at the end of your driveway bed to prevent soil and mulch from being displaced or tracked along the driveways as cars cut the corner a little short.
We can also install stone under decks to eliminate muddy conditions where grass won't grow or to create dry riverbeds to handle the occasional stormwater surges that may occur on some properties. In either case, woven nylon fabric is carefully and securely installed first to keep the soil and stone separated.