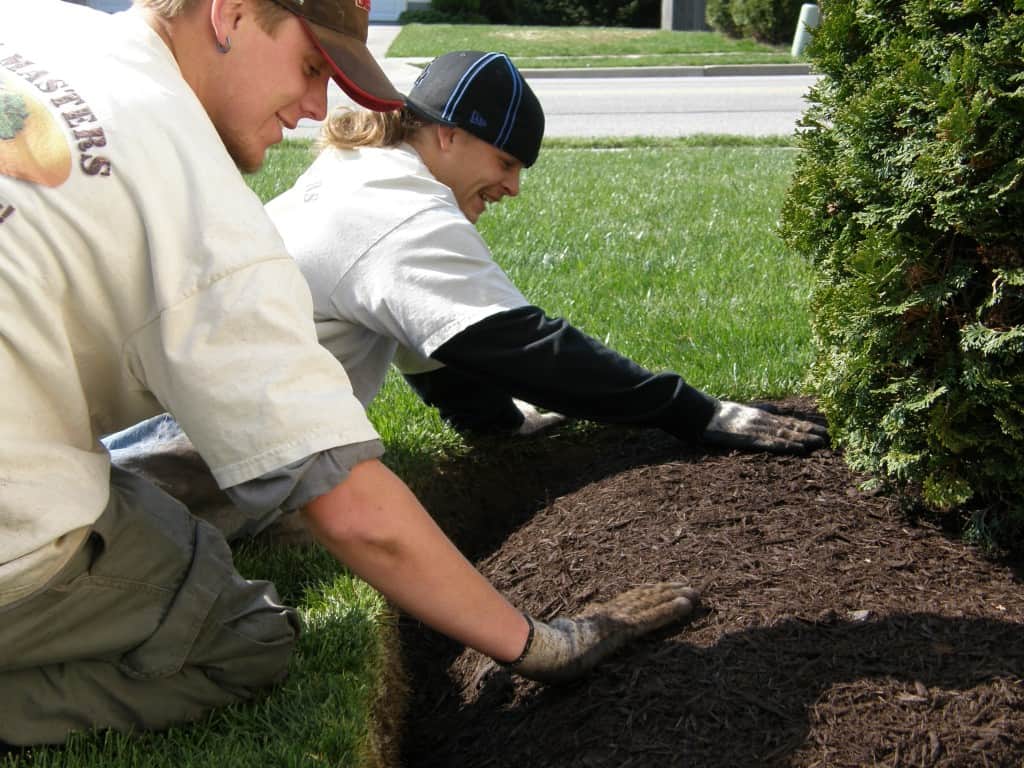 Mulch Installation
 Professional Mulch Installation is like spreading icing on the cake and nothing makes a landscape look more beautiful than fresh mulch!  The problem has always been that the look just wouldn't last. The mulch would wash out, lose its color and the bed would be overrun with weeds in no time. That was the challenge and it became our focus. Today we've mastered the process!
Everything we do, from the preparation to spreading the mulch and weed control, will ensure your landscape looks great for several seasons to come! We provide expert application using the finest mulch available.  You'll find that nothing creates as much instant curb appeal and longevity as our perfected installations.  
We begin with a very thorough evaluation of your landscape beds.  With 20 years of experience, we know exactly what to look for and what needs to be done in order to provide you with the finest installation possible.  Everything is taken into consideration from the shape of the beds, to what's in them, around them and even what passes through them.  It all matters because it's all relevant to contributing to, or distracting from the life of our installations and the sustainability of a beautiful landscape.  
We do all of the trimming and pruning, the weeding, removal and or planting.  We can even make grade adjustments and install downspouts extensions or channel water beyond the bed edges.
It's so impactful when you come home and see your yard for the first time!
What's really awesome is when weeks, months and seasons have passed and the beds still look great. That's what we are most proud of.  That's where we earn your business!  That's why we are the very best!
Call Mulch Masters at
410-529-6200
for All of Your Mulching and Landscape Maintenance Needs.