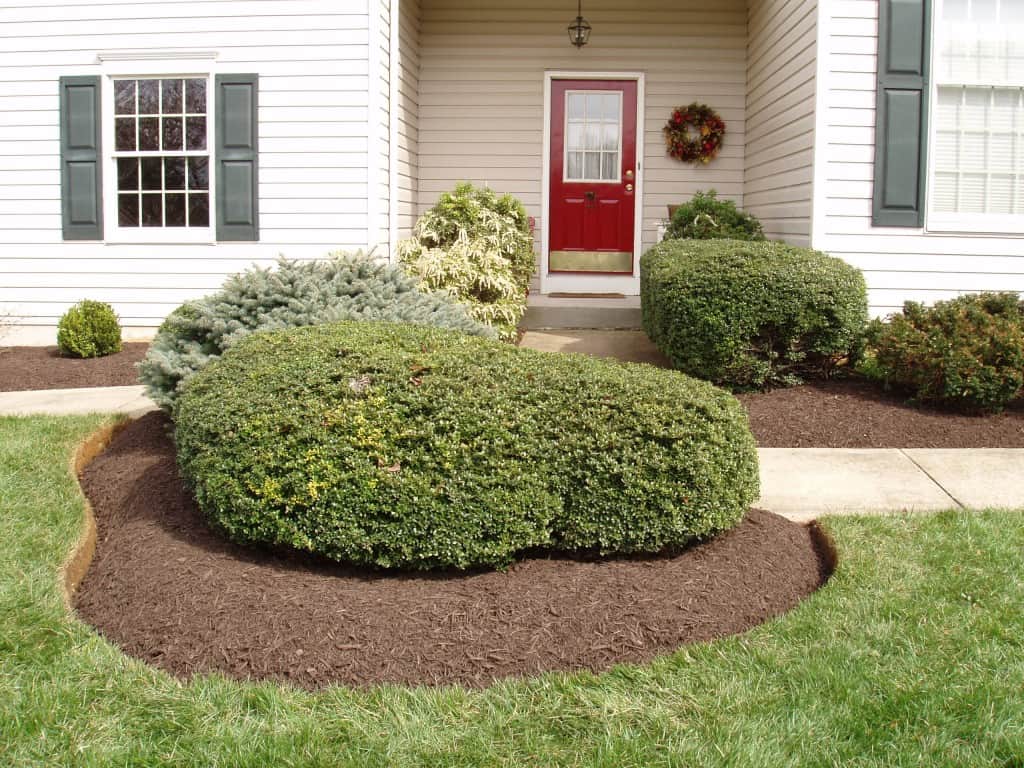 Trimming
Before any mulching installation, your Mulch Masters crew will perform any trimming and/or pruning necessary for the health of your shrubs and small trees, as well as for aesthetics. Whether it's hedge trimming or shaping a topiary, we are meticulous. We remove all debris before laying mulch.
Trim Shrubs- The best time to trim shrubs varies with the specific shrub. We are knowledgeable when it comes to shrub trimming, as well as topiary, so you can count on us to trim and shape when the time is right.  
Pruning- We offer pruning services as well, pruning for shape as well as pruning for the health of the tree or shrub, by removing branches that may rub each other or are growing into a structure or other obstacle.
Stop the endless trips to the garden center for bags and bags; forget that mountain of mulching taking up space in your driveway; forget the fly-by-nighters who talk mulch and just throw it at your beds. Call the only tru professionals, Mulch Masters, and get instant gratification. Call 410-529-6200 today for all of your mulching and landscape maintenance needs.
Call Mulch Masters at
410-529-6200
for All of Your Mulching and Landscape Maintenance Needs.